85-265VAC 4FT Radar Microwave Sensor T8 LED TABUNG / LED Tube / T8 Tabung LED
Motion Sensor LED Tube Light dirancang khusus untuk tempat parkir bawah tanah, Garasi, Gudang, Subway, Tangga, Tempat umum. Lampu Tabung LED Sensor kami dapat secara otomatis mengontrol lampu ON / OFF atau 100% ~ 30% Pencahayaan, dengan Orang, pendekatan Mobil. Berikan keamanan dan keselamatan. dan Hemat energi 90% dari lampu neon neon Tranditional.
Fitur utama
1. Gunakan SMD2835 sebagai sumber cahaya, umur panjang, kehilangan rendah dan hemat energi.
2. Mengadopsi sirkuit kontrol arus konstan, tegangan input Universal: 85-265vac, dapat mencocokkan tegangan di seluruh dunia. CE, RoHs Disetujui.
3. Efisiensi tinggi, bercahaya bahkan, tidak ada area gelap, tidak ada jalan buntu. Panas lebih rendah.
4. Tinggi bahan aluminium konduktivitas termal. Penutup PC transmitansi tinggi, Pemegang G13 kepadatan tinggi tembaga.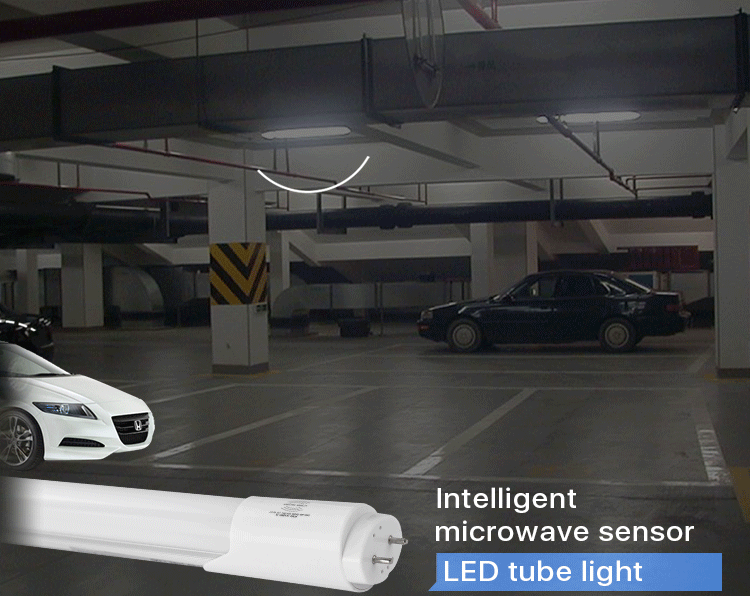 Keuntungan:
Yang paling dalam pencahayaan tabung hemat energi

Kecerahan penuh saat gerakan terdeteksi turun hingga 20% kecerahan (atau mati 0%) dalam mode siaga (tidak ada gerakan).

Built-in microwave motion sensor.

Jauh lebih efektif daripada sensor PIR sebelumnya.

Mudah dipasang, Allmay LED Tube cocok dengan lampu fluorescent T8 yang ada.

Konstruksi poli-karbonat dan aluminium.

Alternatif energi rendah untuk rubah neon standar

Ultra-bright LEDS: konsumsi daya rendah dengan harapan hidup yang ditingkatkan

Desain ramping: menawarkan solusi yang lebih bergaya dan modern untuk reng tradisional
Aplikasi
Pencahayaan Industri: Pabrik, Gudang, Dll

Pencahayaan Komersial: Kantor, Hotel Supermarket, Restaraunt, Ruang Pameran, dll.

Penerangan Umum: Tempat Tinggal, Perpustakaan, Rumah Sakit. Sekolah, stasiun MTR, Stasiun kereta api, Stasiun bus, Bandara. dll.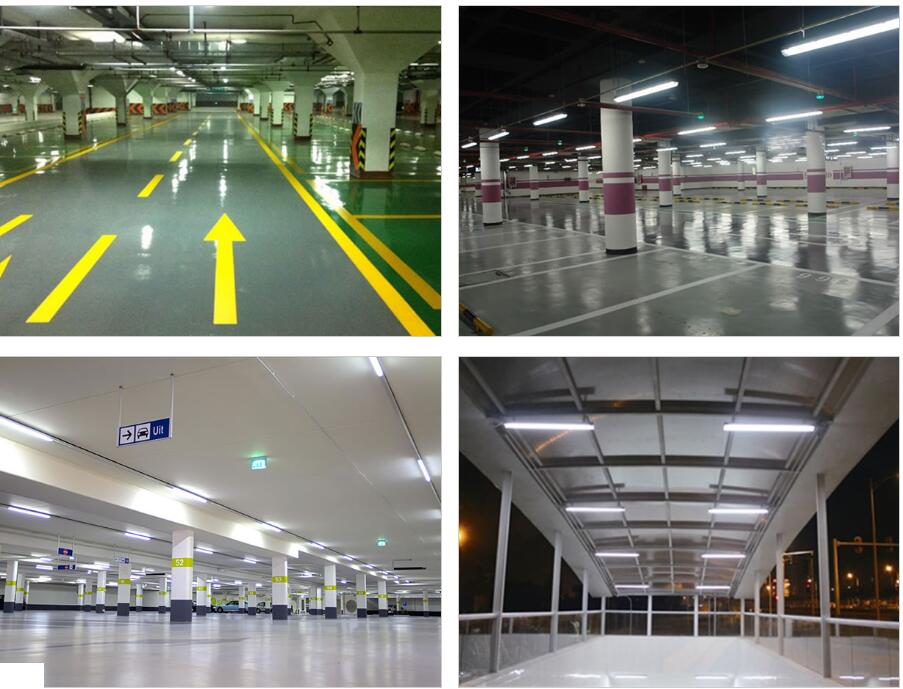 Parameter teknis - Tabung LED dengan Microwave PIR Radar Se nsor
Power consumption

9W in bright mode

/2-4W in standby

18W in bright mode/

2-4W in standby

Input voltage

85-265VAC, 50-60Hz

85-265VAC, 50-60Hz

Power factor

>0.92

>0.92

Lumen output

900lm /230lm standby

1800lm /230lm standby

Color temperature

2700K, 6500K

2700K, 6500K

LED Source

48pcs SMD2835

96pcs SMD2835

Color rendering index (CRI)

>70

>70

Beam Angle

120 °

120 °

Composition-diffuser & casting

Polycarbonate

Polycarbonate

Operating temperature

-20 to +50 ° C

-20 to +50 ° C

Service life

35000+hours

50,000+hours

Detection angle

180 °*360 °

180 °*360 °

Detection zone

up to 8 m radius

up to 8 m radius

Standby power consumption

<1W

<1W

Plug/Socket/Base

T8 size / G13 Base

T8 size / G13 Base

Diffuser

Frosted diffuser

Frosted diffuser

Housing construction

Aluminum & Polycarbonate cover

Aluminum & Polycarbonate cover

Dimensions

Dia 26 * 600 mm

Dia 26 * 1200 mm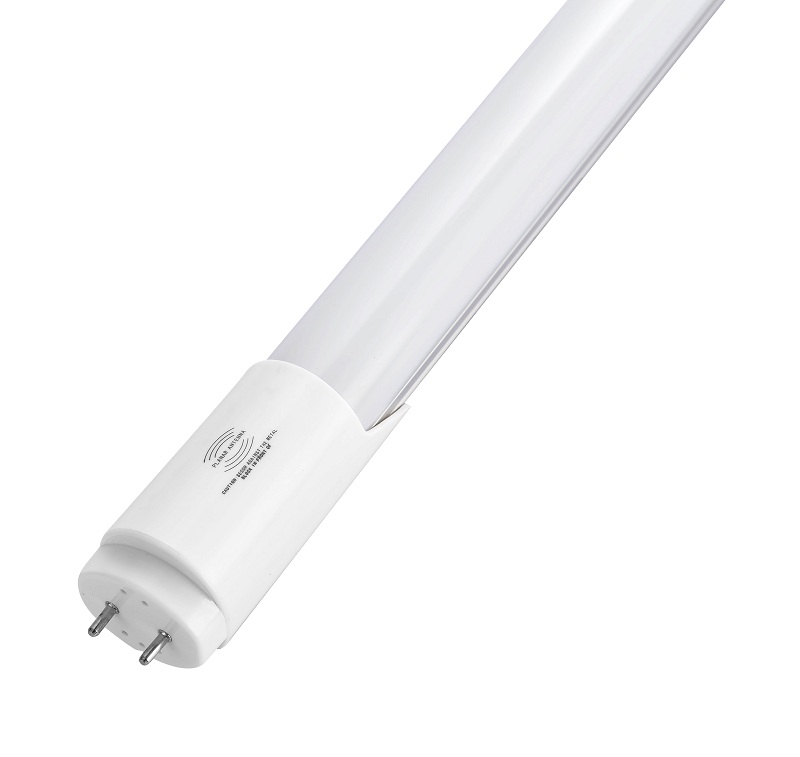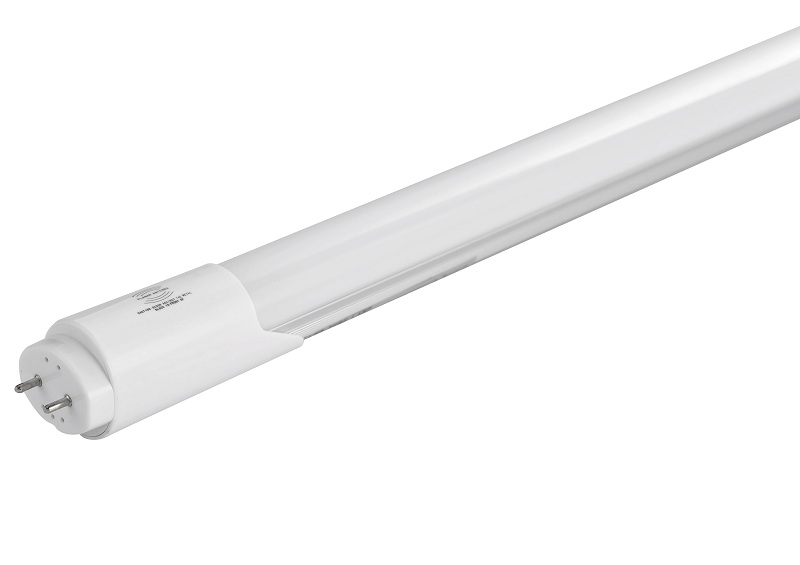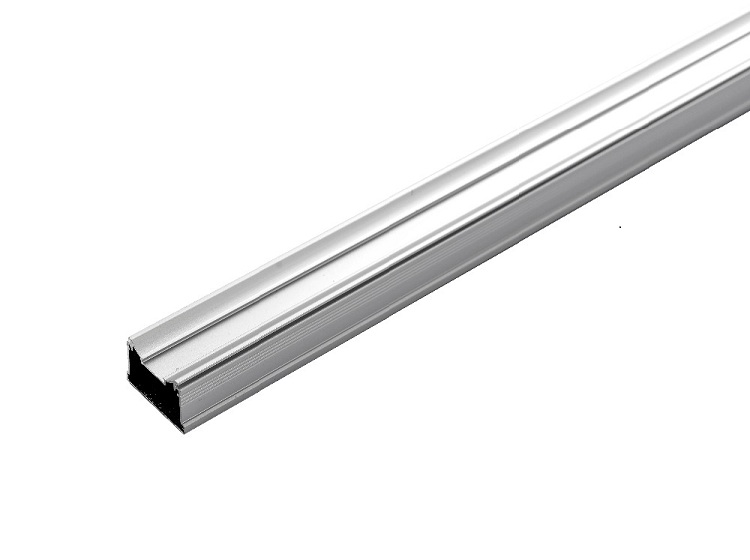 Microwave Sensor LED Tube Light memiliki dua jenis :
Ketik A. Bi-pin G13 G13 LED T8 Tube light dengan Motion Sensor
Tipe B. Microwave Terintegrasi T8 Tube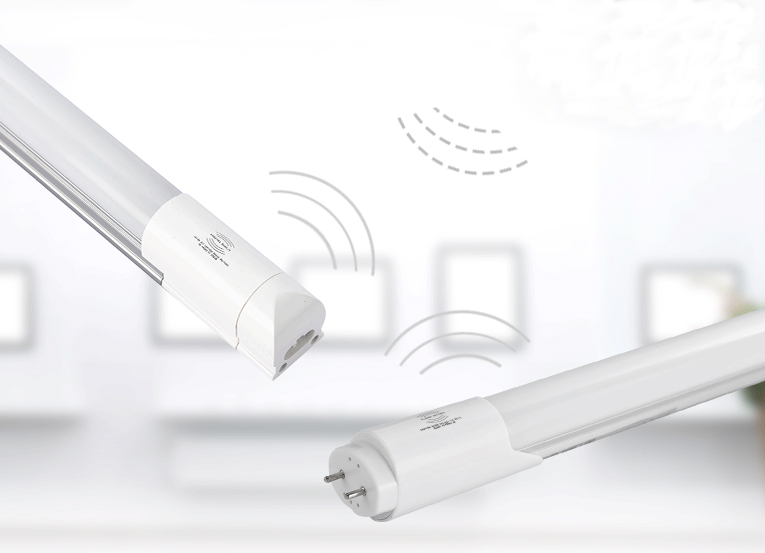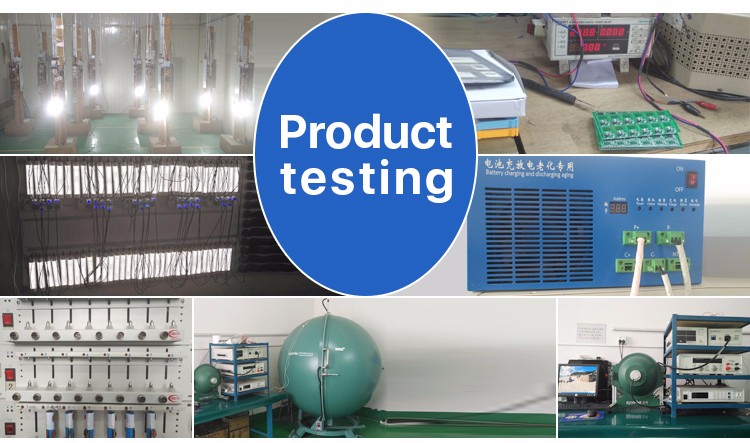 Motion Sensor LED Tube Aging Test Sebelum pengiriman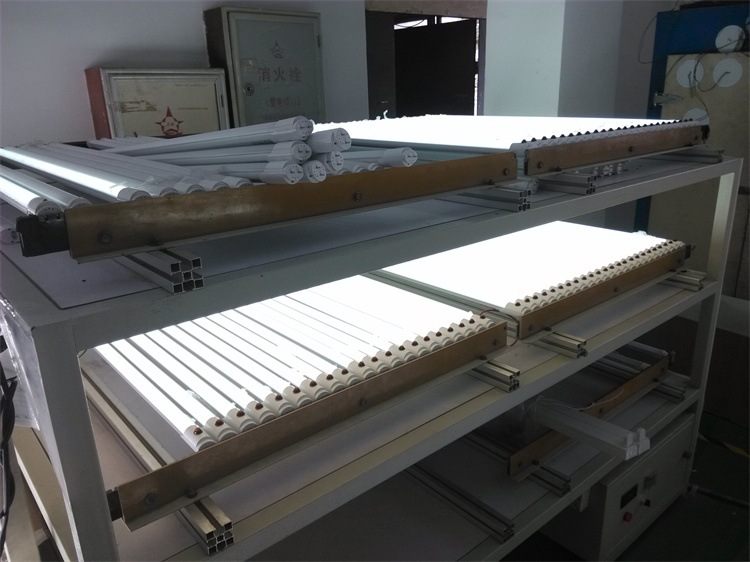 Sensor Tube Light 100% pengujian sebelum paket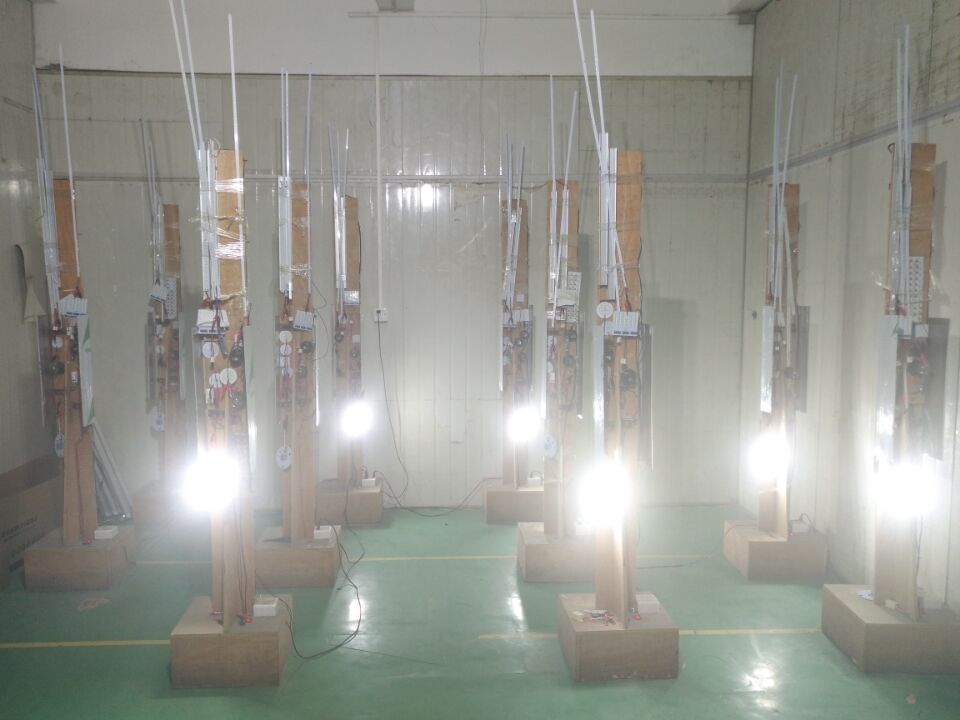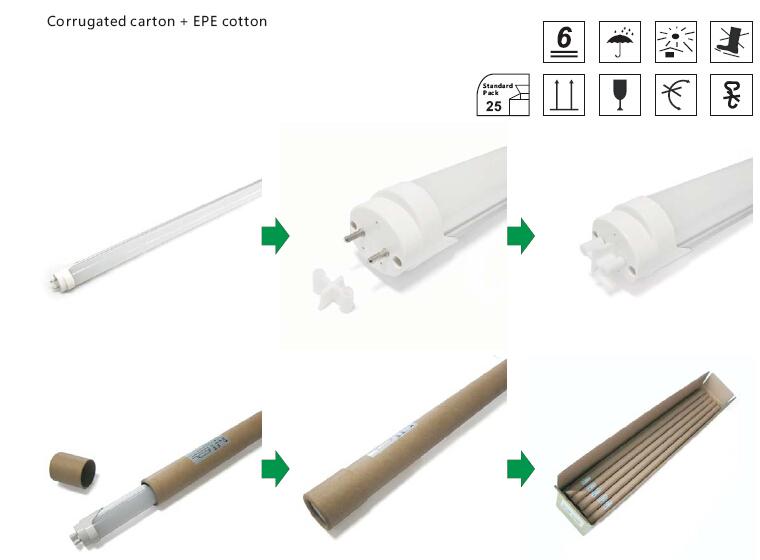 Pengiriman:
Pesanan sampel: Kapal oleh FedEX, DHL, UPS, TNT, EMS ekspres Internasional (door to door service)
Pesanan massal: Kapal oleh ekspres internasional, kargo udara, laut.
Jangka waktu pembayaran
Kami menerima pembayaran dengan T / T (transfer Bank), L / C, Western Union, Kartu Kredit. dll.
Untuk pesanan sampel, kami menerima pembayaran 100% sebelum produksi.
Untuk pesanan massal, pembayaran 30% -70% di muka, keseimbangan sebelum pengiriman.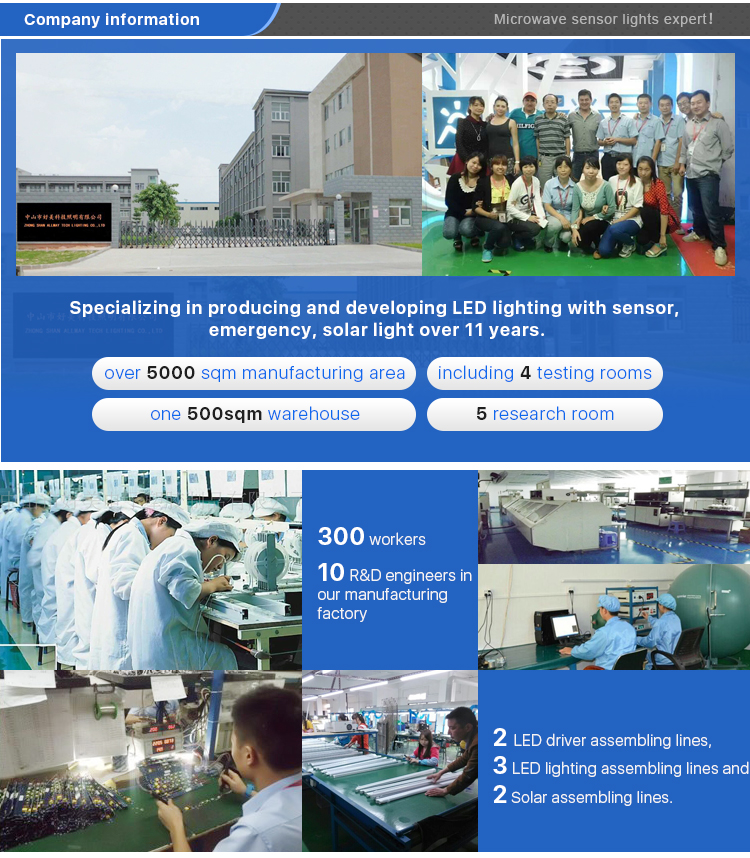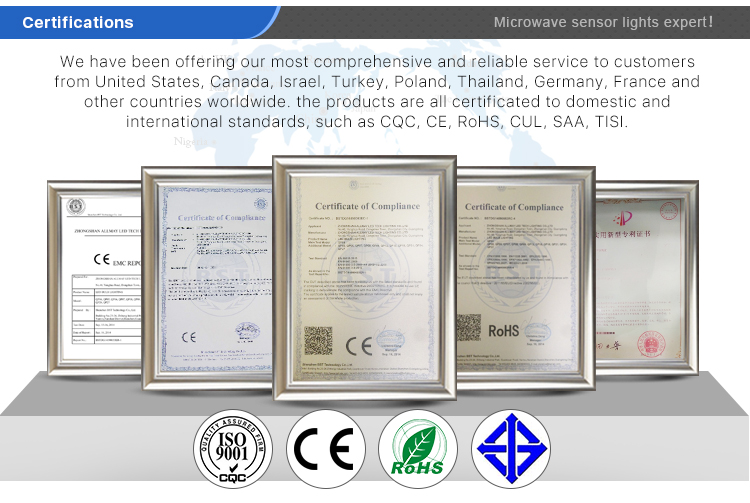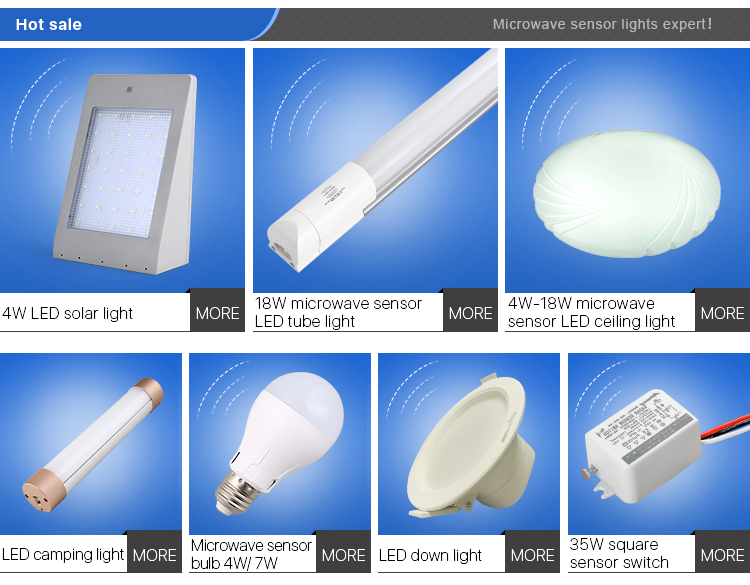 Kategori Produk : Cahaya Sensor Microwave > Sensor Microwave LED Tube Light